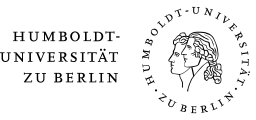 Events and Lectures
---
Information of previous events can be found here. For press releases of current and past events please click here.
 

 

Winter Semester 2020

▶ Monday, 02 November

 

17:00 hours s.t.
Senatssaal, 1st floor
Humboldt-Universität zu Berlin
Unter den Linden 6

 

 

 

 

 

 

 

 

 

|

|

|

|

|

|

|

|

|

|

|

KEYNOTE LECTURE 2020

Law, Judges, and the Unwritten Constitution in Britain: Some Contemporary Issues with Insights from Shakespeare

MARY HOWARTH ARDEN
THE RT. HON. LADY ARDEN OF HESWELL, DBE
Justice of the Supreme Court of the United Kingdom

 

Comment: Prof. Dr. Bettina Kaiser, LLM (Cambridge), Chair for Public Law and General Jurisprudence, Humboldt-Universität zu Berlin

THE 2020/2021 LECTURE SERIES


A Decade of Centenaries: Ireland and Northern Ireland

The following lectures are a co-operation between the Centre for British Studies, the
Centre for Irish-German Studies, University of Limerick and the Faculty of Arts,
Humanities and Social Sciences, Ulster University

 

▶ Monday, 07 December

 

17:00 hours s.t.
Zoom

 

 

|

|

|

|

|

Nationalists and Unionists: Two Irreconcilable Tribes?

DR RUTH DUDLEY EDWARDS
Journalist, Crime Writer and Historian
Dublin

▶ Monday, 18 January

 

17:00 hours s.t.
Zoom

 

 

|

|

|

|

|

Amongst the Nations of the World: Commemorating and Reimagining the Formation of an Irish Foreign Policy

DR MICHAEL KENNEDY
Historian, Royal Irish Academy

▶ Monday, 08 February

 

17:00 hours s.t.
Zoom

 

Please register via
events.gbz@gmail.com

|

|

|

|

The Future of Northern Ireland

PROFESSOR JON TONGE
Department of Politics Studies
University of Liverpool

 
 
 
Registration necessary: events.gbz@gmail.com
Talks in January and February will take place as online events via zoom only! Please register to receive the necessary details.
For last-minute changes see our website or call: (030) 2093 99040
Everyone is welcome to attend.