Berlin Graduate School of British Studies
---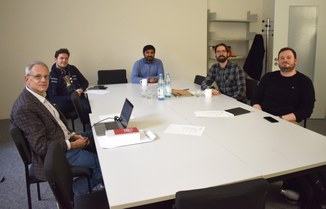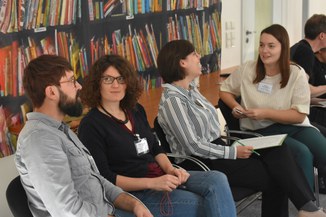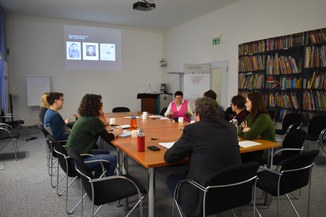 The Berlin Graduate School for British Studies is located at the Centre for British Studies, an interdisciplinary teaching and research institution at Humboldt-Universität zu Berlin. It seeks to bring together researchers with an excellent degree in a subject which is related to British Studies (history, art history, law, political science, sociology, economics, ethnology and/or anthropology, literature and culture) and who want to write an original interdisciplinary PhD thesis with a focus on the UK – preferably from a comparative or cultural exchange-studies perspective. Excellent knowledge of spoken and written English is essential.

The Graduate School focuses on interdisciplinary British Studies projects. The aim of the School is to familiarise scholars with basic methods and research techniques of different disciplines which are typically used for PhD projects, but which the researchers have not acquired in their prior studies. In this way, they are enabled to position themselves between two or more disciplines and to systematically reflect this position on a meta-level. The course programme mirrors these objectives. It draws on an interdisciplinary network of international academics, research institutions, NGOs, museums, and parliamentary organisations in the UK and Ireland. The Centre's international and interdisciplinary Berlin Britain Research Network offers intellectual input and structural support.

Visiting scholars are welcome.
Contact
Spokesperson: Prof. Dr. Gesa Stedman
Coordinator: Corinna Radke
Tel +49 (0)30 2093 99050
corinna.radke@staff.hu-berlin.de
Application
There are currently no vacancies.