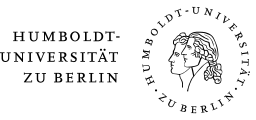 Due to the Corona crisis, the Centre for British Studies will remain closed from 14 March 2020 until further notice.

However, staff members are available online.

Prospective students should therefore also send a COMPLETE (as far as possible) pdf version of their application to gbz@gbz.hu-berlin.de
Aufgrund der Corona-Krise bleibt das

Großbritannien-Zentrum ab dem 14. März 2020 bis auf weiteres geschlossen.

Die Mitarbeiter*innen sind jedoch online erreichbar. Studieninteressierte werden daher gebeten zusätzlich eine KOMPLETTE (soweit wie möglich) Version ihrer Bewerbung an gbz@gbz.hu-berlin.de zu senden.
News
Wednesday, 25th March 2020
Contested Britain 
Brexit, Austerity and Agency
Edited by Marius Guderjan, Hugh Mackay and Gesa Stedman
►►►
---
Friday, 14th February 2020
Imagined Economies – Real Fictions:
New Perspectives on Economic Thinking in Great Britain
Jessica Fischer / Gesa Stedman (eds.)
►►►
Public Events at the Centre for British Studies
The Centre for British Studies is an interdisciplinary research institute at the Humboldt-Universität zu Berlin. The institute, the first of its kind in Germany, conducts comprehensive research and offers teaching, lectures and conferences on a broad interdisciplinary agenda focusing on the United Kingdom.
Our interdisciplinary research projects, PhD projects, research colloquia, working papers, as well as lists of publications by the Centre's staff, can be found on this website.
The Centre teaches the international, interdisciplinary and practice oriented M.A. British Studies course. Students from all over the world and with different academic backgrounds study British history, culture and literature, as well as law, politics, business and economics. Detailed information about the programme can be accessed under M.A. British Studies.
With its series of conferences on topical aspects of society, the Centre for British Studies intends to encourage debates on current issues concerning both Britain and Germany. The Centre also organises public lectures and panel discussions, such as the popular "Monday Lectures". Listings of current and future lectures can be found below and under Events. Everyone is welcome to attend.
Our current Annual Report provides information on the various activities we pursued, the courses offered, the respective students, our research activities, news and events of the previous year.